Category:
Culture Reviews
Kentwood Players brings Disney's The Little Mermaid to the stage and bursts to life with spirited performers and uplifting songs.
"The Woman Who Went to Space as a Man" is a memory-driven fever dream about the life and career of "literary trickster" Alice Sheldon.
Perfectly cast and brilliantly brought to life, The Unauthorized Musical Parody of Stranger Things expertly satirizes the popular Netflix series.
Wicked Lit, a Halloween staple of spooky plays in a real mausolem, returns–pared down and with a new focus. Is the new format as good as the old?
There's a big new player in the LA Halloween scene. Warner Bros. makes a big splash with Horror Made Here, constructed entirely on the studio backlot.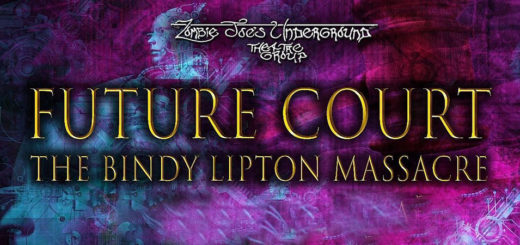 1
Future Court: The Bindy Lipton Massacre at Zombie Joe's is a darkly comedic look at the future of AIs and poses the question: What makes something human?