Alamo Drafthouse and Video Vortex Bringing Back the Video Rental Experience
Rewinding
Nostalgia is everywhere these days. Video arcades are popping back up. Netflix's Stranger Things makes us 80s kids long for the days of mall crawls and New Coke. Marvel's Captain Marvel both poked fun at and celebrated the bygone era by prominently featuring Blockbuster Video and Radio Shack. Now, Texas based Alama Drafthouse is getting in on the game, collaborating with the Vidiots Foundation to expand their operations to Los Angeles by resurrecting an honest to goodness video rental store next door to their brand new Drafthouse Cinema downtown.
The Video Vortex boasts over 40,000 titles on DVD and Bluray, available to rent one hundred percent free. Already open in New York, North Carolina and San Francisco, the sister storefront to the yet-to-be-opened Southern California Drafthouse will offer film related merch, an arcade, board games and the afforementioned rentals culled from Drafthouse's own film archive to promote the importance and preservation of phyiscal media to the industry.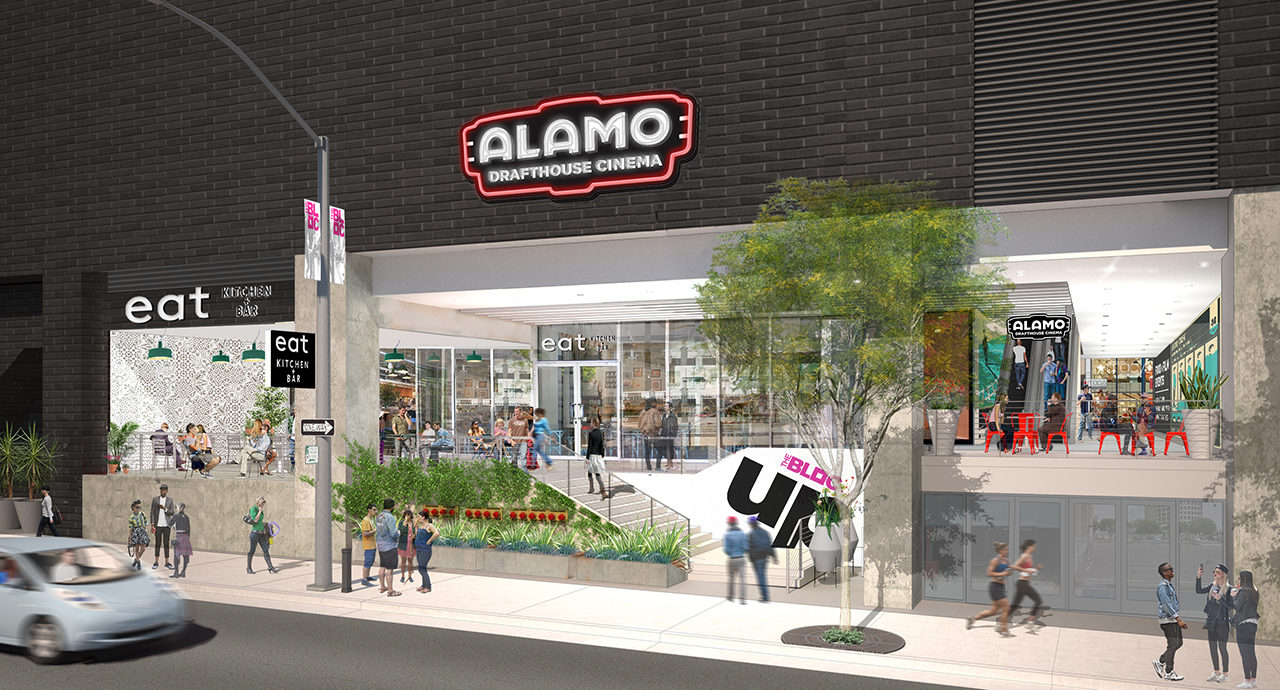 Commentary Track
In partnering with the Vidiots Foundation, the Drafthouse also announced a year's worth of special events and screenings (one of many Drafthouse hallmarks). The first of which being "Tales from the Video Store", a gathering of filmmakers, critics and more to speak of better days. I fondly recall a decades worth of Friday's taking a trip to Blockbuster and browsing up and down the aisles to find just the right flic for the weekend.
Special guest presenters are promised to share their tales of triumph and tragedy in the video store to audiences that may have never known the joy of grabbing the last new release on the shelf or the excruciating defeat of missing it. Guests can gather for casual meet greets after each screening to browse the stacks, chat and perhaps relive some of those halacyon days.
"Video stores made me a cinephile in the 80s and 90s. The culture and curation they provided were an essential part of my development and my knowledge about movies," says Alamo Drafthouse founder and CEO Tim League. "Our vision for Alamo Drafthouse moving forward is to have an archive of classic films available for free rental at nearly all of our theaters. When the opportunity became available to partner with the legendary Vidiots team and align on a common goal, we did not hesitate."
"On behalf of Vidiots Foundation and our Board of Directors, I'm wildly delighted to join forces with Alamo Drafthouse and Video Vortex," says Maggie Mackay, Board Chair of Vidiots Foundation. "Having Alamo in L.A. is a movie lover's fantasy realized! Tim, Karrie, and the Drafthouse team's commitment to preserving physical media and celebrating video store culture make them dream partners for us, especially as we near our 35th year in L.A. and prepare for the relaunch of our own brick-and-mortar."
Bonus Features
If that isn't enough for ya, a curated selection of board games will be available to play (and sure, for sale) onsite. Part of a new tabletop gaming initiative headed by Ash Minnick, previously of Geek & Sundry. Video Vortex plans board game launch parties, tournaments, special events and TriviaDome, the Drafthouse's signature trivia night event.
It all sounds like a geek paradise in Downtown L.A.. The new theater is scheduled to open later this month, 700 W 7th St, Los Angeles (near the Sheraton Grand, if you're a local). The Video Vortex rental catalog can be perused here http://videovortex.com/los-angeles and you can keep up with all things Alamo Drafthouse on their website https://drafthouse.com/.
One final note. Alamo Drafthouse is also partnering with the American Genre Film Archive to seek out and help preserve video store collections across the country so they are preserved and shared. If anyone knows of a collection in peril or already boxed away in storage, the Drafthouse is asking you to please contact donations@americangenrefilm.org.