Pac-Man, Mega Man coming to Street Fighter X Tekken
Well, here's a twist. Street Fighter X Tekken, Capcom's upcoming mash-up fighter just added 2 new characters to its PS3 exclusive line up. They are as iconic as they are unusual though. One has never appeared in a fighting game before, the other has never been seen like this in a game before.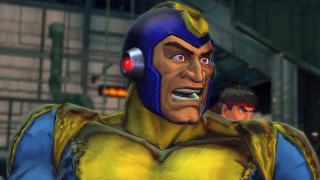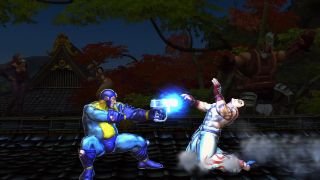 Let's start with the latter. The Blue Bomber himself, Mega Man will join Ryu, Ken, Kazuya and Nina in the ring. But instead of the 4 foot bionic boy, Mega Man looks as if he's just stepped out of his original NES box art. Making a case for not judging a book by its cover, the artwork is legendary for missing the bus on accurate game representation by depicting a blue and yellow spandexed football player with a gun, oddly posed in front of a futuristic Aztec city. For SFXT, we get that pudgy brute in stretch pants and boots wielding a pistol. No arm cannon. No special abilities earned from downed enemies. No rush.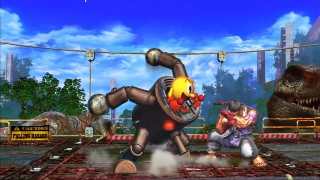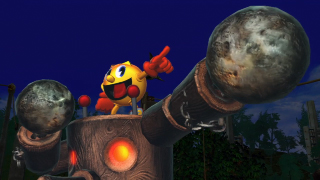 If the wasn't odd enough, Namco's poster boy and gaming grandaddy Pac-Man rides atop Tekken staple Mokujin, suggesting that Paccy doesn't actually bring anything too unique to the table, but instead mimics the other fighters.
I have to give Capcom credit for thinking outside of the box on both accounts. Just remember that these are exclusives for the PS3 and PS Vita handheld, joining Cole MacGrath from inFamous, announced at E3 in 2011.