Xbox 360 Pics, Hot Off the Presses
We kinda stole this from the guys over at Engadget.com, but we don't think they'll mind too much. After all, imitation is the highest form of flattery, and whats closer to imitation than plagiarism?
Anyway, during a little Microsoft soiree in LA this weekend, the Xbox 360 was on display and someone out there in the ether put their camera phone to good use for once. Here she is, in silver and white: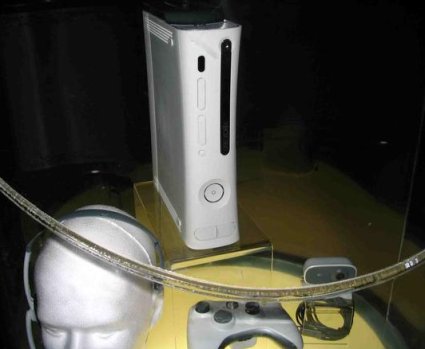 Is that a camera attachment on the right there? Is it me, or does that look like the Logitech wireless Xbox control? A silver headset?!!? Still lots to learn about this beast. Stay tuned.