2017 Best Picture Nominee Round-Up
Luckily, I have again this year been able to see all of the Academy Award Best Picture nominees.  As usual, I am going to give a brief overview of all nine nominees in alphabetical order. These are not predictions and are solely my opinion.  For the most part, I'm pretty happy with this group of nominees, even if (of course) only one of my favorite 4 movies of the year made the list.

Arrival: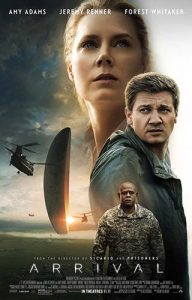 Smart science-fiction is rare and should be cherished.  Arrival reminded me a bit of one of my favorite movies of all time, Contact, only using language instead of math. The slow pace fit the story, preserving the sense of mystery, and the design was excellent.  Those ships were highly functional, unlike the beautiful but unrealistic ships in something like Passengers.  The ending was a little fuzzy, but the meaning came through clearly, so I just went with it.  8/10
Fences: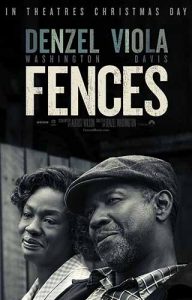 I was disappointed that I didn't like this movie much.  It kind of makes me feel closed-minded by not liking it.  However, there's no real plot to speak of, the lead character is mostly a jerk, and I couldn't identify with most of the events, characters, or manner of speaking. And yet, at the end, I was definitely moved, which I think speaks to the quality of the acting.  It was originally a play, and I think that is very apparent…and that's not necessarily a good thing.  5/10
Hacksaw Ridge: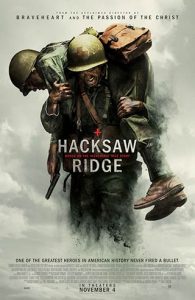 Much will be made of Mel Gibson's return to critical acclaim, although anyone who saw Apocalypto knows he never lost his talent for directing.  This movie is masterful at walking the fine line between talking about important issues and being preachy.  It is about big topics like faith and war, yet I never felt it took a side.  People of all political stripes can watch and enjoy equally, each find aspects that speak to them. Even ignoring the "big issues," the battle scene at the end is stunning (albeit super violent).  I think this movie made me more emotional than any other of 2016. 9/10
Hell or High Water: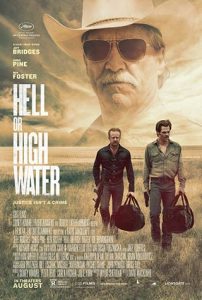 Normally I'm a plot-first kind of guy, but this movie succeeds with its characters.  The plot is good too, but man, these characters felt incredibly realistic.  Their conflicts were relatable and there were lots of shades of gray instead of generic good and bad. It's a small movie where you're invested in it because you're interested in the people you're seeing, even if you don't like them all.   8/10
Hidden Figures: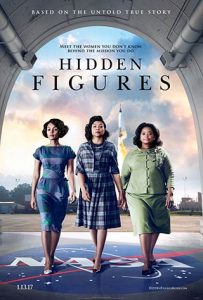 This one is "based on a true story," so who knows how much is really true.  I'd like to believe that most of it is.  Not only is it uplifting and satisfying, but the large cast all gets moments to stand out. Even secondary characters are given real personalities and stories. It's a real crowd-pleaser; my parents even saw this before me and made a point to recommend it.  I can't imagine anyone not liking this.  8/10
La La Land: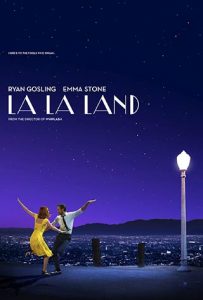 Its greatest strength is likely the chemistry between Emma Stone and Ryan Gosling. This is their third time working together, and it's always apparent that they are a great on-screen pair. I also really appreciated the surprisingly melancholy (at times) tone–the movie isn't always happy, and neither is the real world.  For a movie where characters sing and dance in the middle of the street, it's got a pretty grounded tone. The biggest hangup for me was the ending, which I originally described as "too starry-eyed."  7/10
Lion: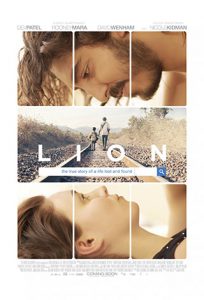 The first part of this movie is by far the best part, showing a young child in India getting lost. It's utterly plausible and harrowing. When we catch up to that child as a young man, we are already invested in his story. The movie struggles with some overly dramatic and confusing angst in the middle, but finds its footing again at the end. Although I certainly liked this one, I don't think I liked it as much as others. For me, maybe, after that great start, the rest of the movie felt like coasting to an inevitable finish.  7/10
Manchester by the Sea: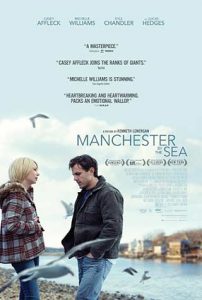 My theme for this year seems to be realism.  Here's another one that feels completely authentic. It doesn't try to be fancy and is likely the smallest story of the nominees.  It's about a grief-stricken man in New England. Sounds easy to make realistic, right? Maybe, but that doesn't make it any less effective. This particular story is a little slow for me, and the characters, while perfectly suited to the setting, are just not very interesting. I am glad I saw this, but it's hard to love it.  6/10
Moonlight: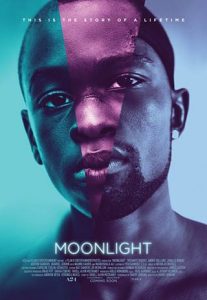 First, in the interest of full disclosure–I did not see Moonlight in the theater.  I saw an Academy screener at home, and the living room experience could have altered my view of the film.  As it stands, I thought the movie was a great acting showcase, but I didn't really understand the deeper meaning it looks like the director was going for.  I still don't even understand why they picked the title.  I have an idea, but it was clunky, and the final shot was probably supposed to tie a bow on the message, but instead left me more confused.  It deserves credit for its structure and concept though. It's nice to see original ideas in the very nature of how to make a film.  6/10
I don't feel qualified to comment on the Best Animated Feature nominees, since I haven't seen two of them.  Of the three I've seen, I think Zootopia will win, although I'd be thrilled if Kubo & the Two Strings won instead.  Moana shouldn't be in the conversation.  It's beautiful and I enjoyed it, but panders a little too much.
For me, the nominees aren't quite as strong as last year's crop.  Having a 5/10 and a couple of 6/10's are really not what you'd expect of the Best Picture candidates.  I think the biggest oversights by the Academy were for Eye in the Sky and The Accountant, both movies that made my Top 5 of the year but are nowhere to be found.  I rated Hacksaw Ridge the highest of the official nominees, so I'd like it to win…which is a pretty solid indicator that it won't.  La La Land is a clear front-runner here, and I won't be too upset by that, even though I don't think it's as good as most critics do.  It's definitely good, no doubt, but not the best of the year.  I suppose for Arrival, it'll have to settle for "it's an honor to be nominated." Maybe someday we'll get our sci-fi Best Picture.  Until then, there's a wide range of subjects this year, and hopefully something for everyone to enjoy!